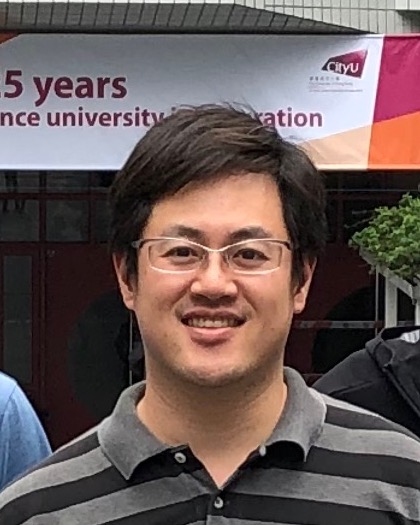 Dr. Antoni B. Chan
Associate Professor
BSc MEng Cornell, PhD UC San Diego
SrMIEEE
Video, Image, and Sound Analysis Lab (VISAL)
Department of Computer Science
City University of Hong Kong
Office: Room AC1-G7311, Yeung Kin Man Academic Building (lift 7)
Phone: +852 3442 6509
Fax: +852 3442 0503
Email: abchan at cityu dot edu dot hk
Bio
Dr. Antoni Chan is an associate professor at the City University of Hong Kong in the Department of Computer Science.  Before joining CityU, he was a postdoctoral researcher in the Department of Electrical and Computer Engineering at the University of California, San Diego (UC San Diego).  He received the Ph.D. degree from UC San Diego in 2008 studying in the Statistical and Visual Computing Lab (SVCL). He received the B.Sc. and M.Eng. in Electrical Engineering from Cornell University in 2000 and 2001. From 2001 to 2003, he was a Visiting Scientist in the Computer Vision and Image Analysis lab at Cornell. In 2005, he was a summer intern at Google in New York City. In 2012, he was the recipient of an Early Career Award from the Research Grants Council of the Hong Kong SAR, China.
Research Interests [more]
Computer Vision, Surveillance, Machine Learning, Pattern Recognition, Computer Audition, Music Information Retrieval, Eye Gaze Analysis
dynamic textures, motion segmentation, motion analysis, semantic image annotation, image retrieval, crowd counting, probabilistic graphical models, support vector machines, Bayesian regression, Gaussian processes, semantic music annotation and retrieval, music segmentation, feature extraction.
For more information about my current research projects, please visit my lab website.
Opportunities for graduate students and research assistants! If you are interested in joining the lab, please check this information. Outstanding non-HK students may also consider applying for the HK PhD fellowship.
Recent Publications [more]
ROAM: Recurrently Optimizing Tracking Model.

,

In:

IEEE/CVF Conference on Computer Vision and Pattern Recognition (CVPR)

,

Seattle

,

to appear Jun 2020

.

Understanding Individual Differences in Eye Movement Pattern During Scene Perception through Co-Clustering of Hidden Markov Models.

,

In:

The Annual Meeting of the Cognitive Science Society (CogSci)

,

Montreal

,

Jul 2019

.
Selected Publications [more]

Google Scholar


Microsoft Academic


orcid.org/0000-0002-2886-2513
Scopus ID: 14015159100
Recent Project Pages [more]
3D Crowd Counting via Multi-View Fusion with 3D Gaussian Kernels
Recently, an end-to-end multi-view crowd counting method called multi-view multi-scale (MVMS) has been proposed, which fuses multiple camera views using a CNN to predict a 2D scene-level density map on the ground-plane. Unlike MVMS, we propose to solve the multi-view crowd counting task through 3D feature fusion with 3D scene-level density maps, instead of the 2D ground-plane ones.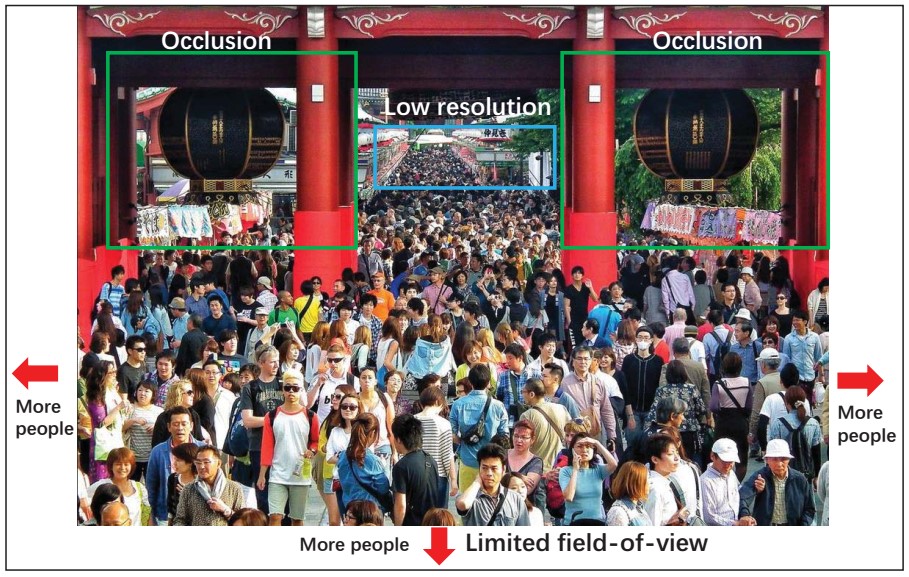 Adaptive Density Map Generation for Crowd Counting
In the sense of end-to-end training, the hand-crafted methods used for generating the density maps may not be optimal for the particular network or dataset used. To address this issue, we propose an adaptive density map generator, which takes the annotation dot map as input, and learns a density map representation for training a counter. The counter and generator are trained jointly within an end-to-end framework.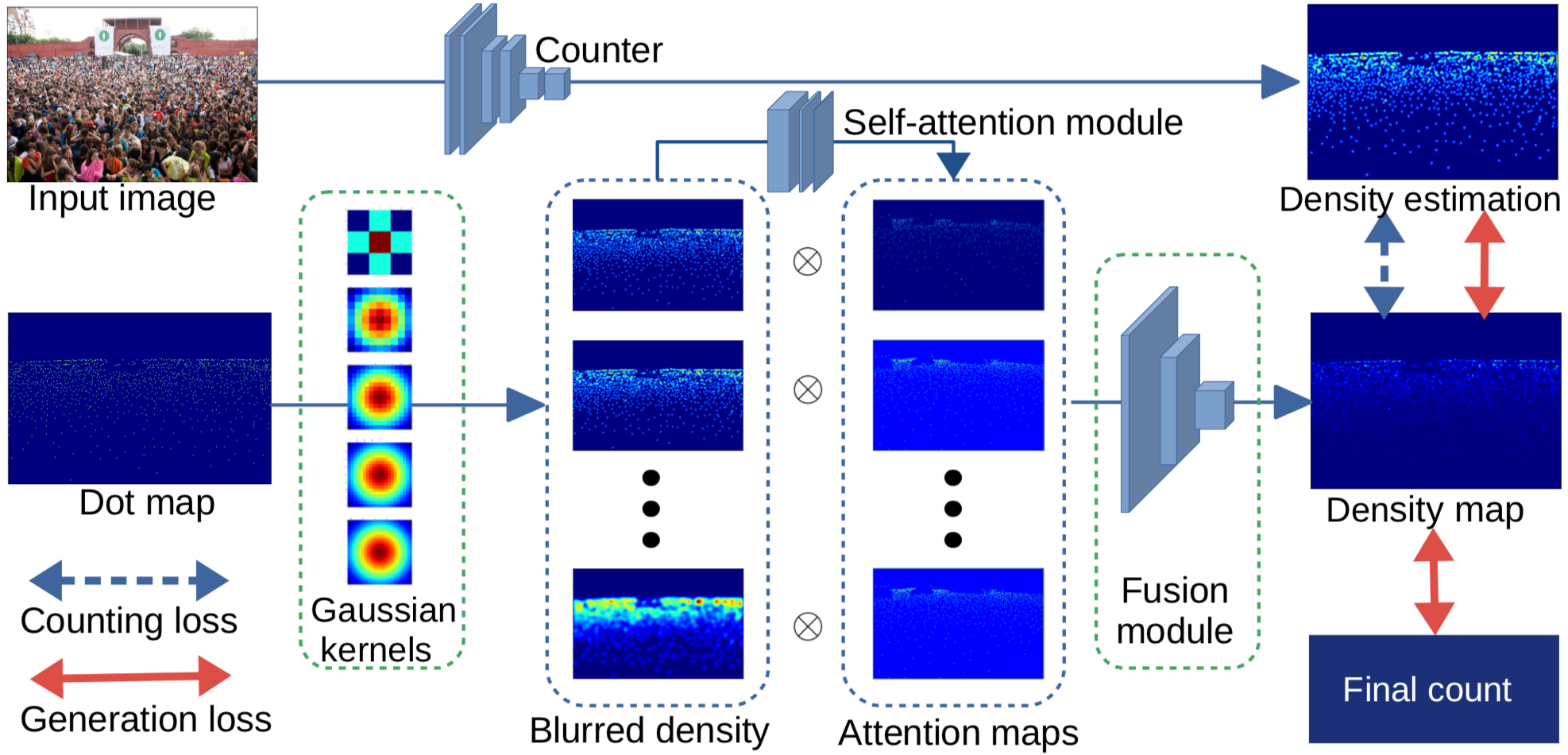 Eye Movement analysis with Switching HMMs (EMSHMM)
We use a switching hidden Markov model (EMSHMM) approach to analyze eye movement data in cognitive tasks involving cognitive state changes. A high-level state captures a participant's cognitive state transitions during the task, and eye movement patterns during each high-level state are summarized with a regular HMM.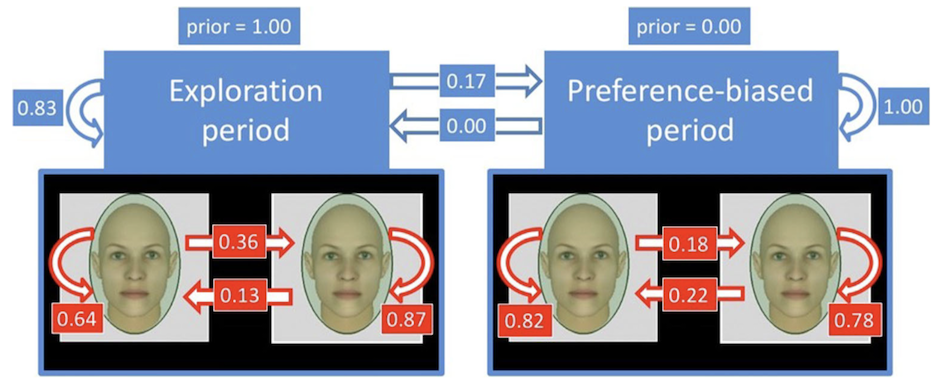 Parametric Manifold Learning of Gaussian Mixture Models
We propose a ParametRIc MAnifold Learning (PRIMAL) algorithm for Gaussian Mixtures Models (GMM), assuming that GMMs lie on or near to a manifold that is generated from a low-dimensional hierarchical latent space through parametric mappings. Inspired by Principal Component Analysis (PCA), the generative processes for priors, means and covariance matrices are modeled by
their respective latent space and parametric mapping.

On Diversity in Image Captioning: Metrics and Methods
In this project, we focus on the diversity of image captions. First, diversity metrics are proposed which is more correlated to human judgment. Second, we re-evaluate the existing models and find that (1) there is a large gap between human and the existing models in the diversity-accuracy space, (2) using reinforcement learning (CIDEr reward) to train captioning models leads to improving accuracy but reduce diversity. Third, we propose a simple but efficient approach to balance diversity and accuracy via reinforcement learning—using the linear combination of cross-entropy and CIDEr reward.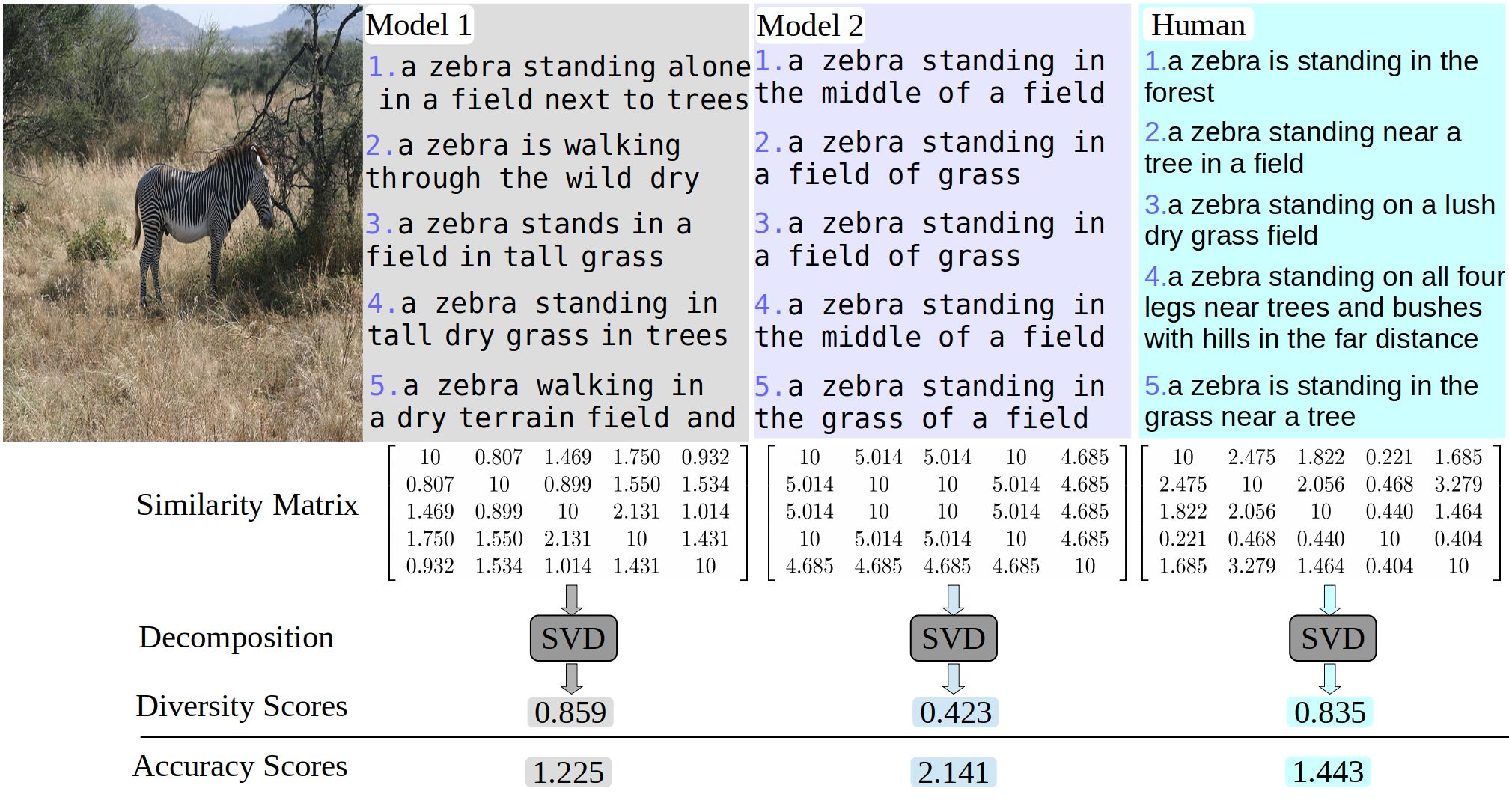 Recent Datasets and Code [more]
Eye Movement analysis with Switching HMMs (EMSHMM) Toolbox
This is a MATLAB toolbox for analyzing eye movement data using switching hidden Markov models (SHMMs), for analyzing eye movement data in cognitive tasks involving cognitive state changes. It includes code for learning SHMMs for individuals, as well as analyzing the results.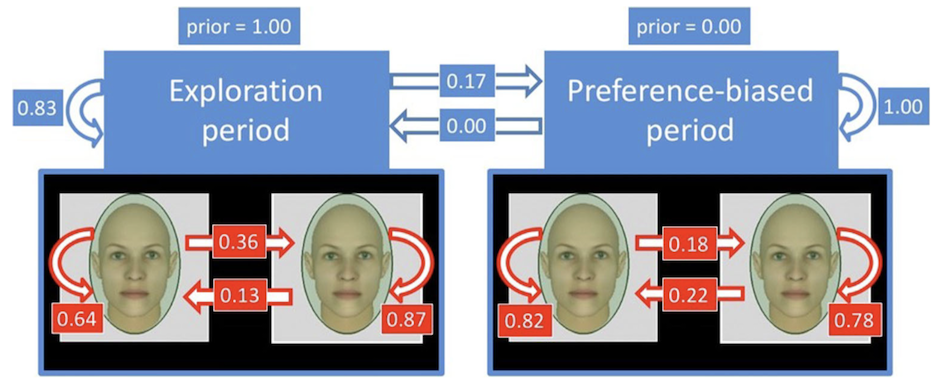 EgoDaily – Egocentric dataset for Hand Disambiguation
Egocentric hand detection dataset with variability on people, activities and places, to simulate daily life situations.

CityStreet: Multi-view crowd counting dataset
Datasets for multi-view crowd counting in wide-area scenes. Includes our CityStreet dataset, as well as the counting and metadata for multi-view counting on PETS2009 and DukeMTMC.
CityUHK-X: crowd dataset with extrinsic camera parameters
Crowd counting dataset of indoor/outdoor scenes with extrinsic camera parameters (camera angle and height), for use as side information.

DPHEM toolbox for simplifying GMMs
Toolboxes for density-preserving HEM algorithm for simplifying mixture models.
Teaching
CS 4487 – Machine Learning (undergraduate) — 2015A-2018A.
CS 5487 – Machine Learning: Principles & Practice (postgraduate) — 2012A-2019A.
CS 5489 – Machine Learning: Algorithms & Applications (postgraduate) — 2020B.
CS 6487 – Topics in Machine Learning (postgraduate) — 2019B.
GE 2326 – Probability in Action: From the Unfinished Game to the Modern World — 2015B-2017B.
GE 1319 – Interdisciplinary Research for Smart Professionals — 2013B-2017B.
CS 5301 – Computer Programming — 2012A-2014A.
CS 2363 – Computer Programming — 2009A-2011A.
CS 3306 (B) – Contemporary Programming Methods in Java — 2010B.
CS 4380 (B) – Web 2.0 Technologies — 2011B, 2012B.
Final Year Project Coordinator
Research Mentoring Scheme Coordinator
MSCS Project and Guided Study Coordinator
Service
Senior Area Editor, IEEE Signal Processing Letters (2016-)
Associate Editor, IEEE Signal Processing Letters (2014-2016)
Conference Area Chair

CVPR – 2020
ICCV – 2015, 2017, 2019
NeurIPS – 2020
ICPR – 2020
Pacific Graphics – 2018

Conference Program Committees

CVPR – 2012-2019
ICCV – 2011, 2013
ECCV – 2012, 2014, 2016, 2018
ACCV – 2011, 2014, 2016
ICML – 2012, 2013, 2014, 2015, 2018, 2019, 2020
NIPS – 2015, 2017, 2018, 2019
IJCAI – 2019-20 (Senior PC)
Siggraph (tertiary)- 2018

Journal Reviewing

IEEE Trans. on Pattern Analysis and Machine Intelligence (TPAMI)
IEEE Trans. on Image Processing (TIP)
Intl. Journal Computer Vision (IJCV)
IEEE Trans. on Circuits and Systems for Video Technology (TCSVT)
IEEE Trans. on Neural Networks (TNN)
IEEE Trans. on Multimedia
IEEE Trans. Intelligent Transportation Systems
Awards and Honors
The President's Award, City University of Hong Kong, 2016.
Early Career Award, Research Grants Council of Hong Kong, 2012.
NSF IGERT Fellowship: Vision and Learning in Humans and Machines, UCSD, 2006-07.
Outstanding Teaching Assistant Award, ECE Department, UCSD, 2005-06.
Office of the President Award, UCSD, 2003.
Henry G. White Scholorship, Cornell University, 2001.
Knauss M. Engineering Scholorship, Cornell University, 2001.
GTE Fellowship, Cornell University, 2001.
Mailing Address:
Dr. Antoni Chan,
Department of Computer Science,
City University of Hong Kong,
Tat Chee Avenue,
Kowloon Tong, Hong Kong.
IEEE Copyright Notice
©IEEE. Personal use of this material is permitted. However, permission to reprint/republish this material for advertising or promotional purposes or for creating new collective works for resale or redistribution to servers or lists, or to reuse any copyrighted component of this work in other works must be obtained from the IEEE.