About
Welcome to the Video, Image, and Sound Analysis Lab (VISAL) at the City University of Hong Kong! The lab is directed by Dr. Antoni Chan in the Department of Computer Science.
Our main research activities include:
Computer Vision, Surveillance
Machine Learning, Pattern Recognition
Computer Audition, Music Information Retrieval
Eye Gaze Analysis
For more information about our current research, please visit the projects and publication pages.
Opportunities for graduate students and research assistants – if you are interested in joining the lab, please check this information.
[Jun 28, 2016]

Congratulations to Sijin for defending his thesis!

[Jun 25, 2016]

Congratulations to Adeel for winning a "Best Research Paper Award 2013/14" from the Higher Education Commission (HEC) of Pakistan for his TPAMI 2013 paper!

[Apr 26, 2016]

Congratulations to Huy for defending his Thesis!

[Mar 18, 2016]

Congratulations to Zheng for defending his thesis!
Recent Publications [more]
Density-Preserving Hierarchical EM Algorithm: Simplifying Gaussian Mixture Models for Approximate Inference.

,

IEEE Trans. on Pattern Analysis and Machine Intelligence (TPAMI)

,

to appear 2018

.

Beyond Counting: Comparisons of Density Maps for Crowd Analysis Tasks - Counting, Detection, and Tracking.

,

IEEE Trans. on Circuits and Systems for Video Technology (TCSVT)

,

to appear 2018

.

Fusing Crowd Density Maps and Visual Object Trackers for People Tracking in Crowd Scenes.

,

In:

IEEE Conf. Computer Vision and Pattern Recognition (CVPR)

,

Salt Lake City

,

to appear, Jun 2018

.
Recent Project Pages [more]
Martial Arts, Dancing and Sports Dataset
We collect a multi-view and stereo-depth dataset for 3D human pose estimation, which consists of challenging martial arts actions (Tai-chi and Karate), dancing actions (hip-hop and jazz), and sports actions (basketball, volleyball, football, rugby, tennis and badminton).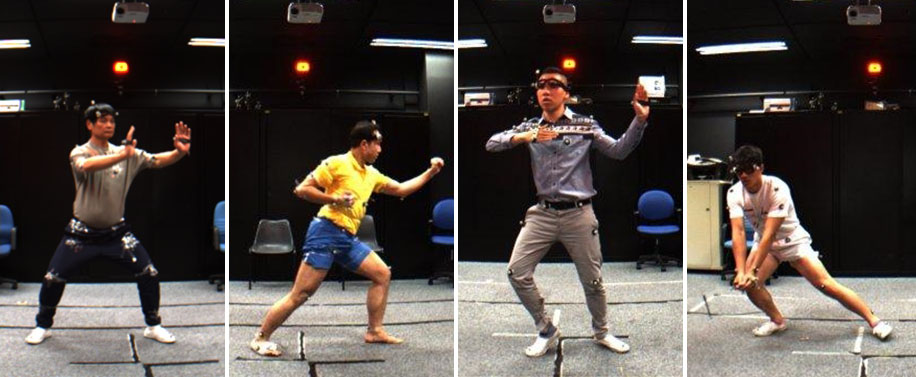 Eye Movement analysis with HMMs (EMHMM)
We use hidden Markov models (HMMs) to analyze eye movement data. A person's eye fixation sequence is summarized with an HMM, and common strategies among people are discovered by clustering HMMs.